Moles not only do masses of damage to gardens and sports grounds and golf courses with there tunnels and unsightly mole hills but damage and disease that can happen on farmland and horse paddocks there is a very real reason to control moles.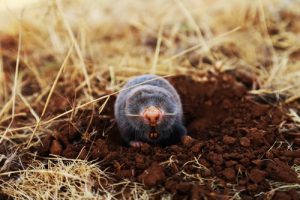 We at MCL PEST CONTROL are proud to say we are members of the Association of Professional Mole Catchers with this you can be assured that we are the best people to call to deal with your mole problems.
A review left on Facebook by Lynn O'leary on 18/08/2018. ⭐⭐⭐⭐⭐Matthew came to sort my mole out. Today after only a second visit I am happy to report that it has met its demise. I can't thank Matthew enough for his help. I highly recommend his services to anyone who has a problem with an infestation of unwanted creatures. Well done Matthew.
We don't make a mountain out of a molehill. If moles are damaging your garden or damaging your sports ground of golf course then call Matt today on O7712625035.